Will Witter, Masters student at the University of Hull had a once in a lifetime opportunity to support the national Fiji team at the Rugby League World Cup. Will is currently studying his masters in sports performance analysis and is in his 2nd year of his performance analysis internship with Hull Sport.
Will applied for the paid internship with Hull Sport two years ago to work with the Talented Athletes at Hull Sport as well as the clubs that were successes in the excellence programme. Will's role was to work with athletes, student clubs and external clubs to analyse their data with the overall aim to improve performance.
Since Wills internship, he had a once in a lifetime opportunity to work with the national Fiji team for six weeks during the Rugby League World Cup! Will captured this amazing opportunity in a journal and we would love to share Will's journey over the last six weeks.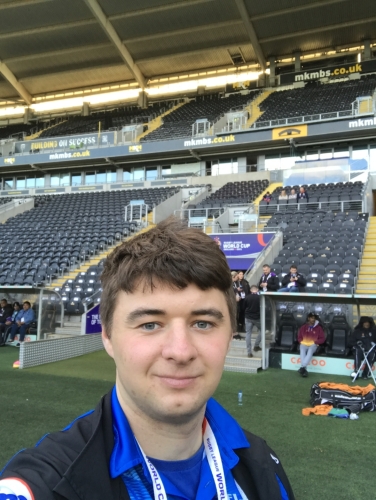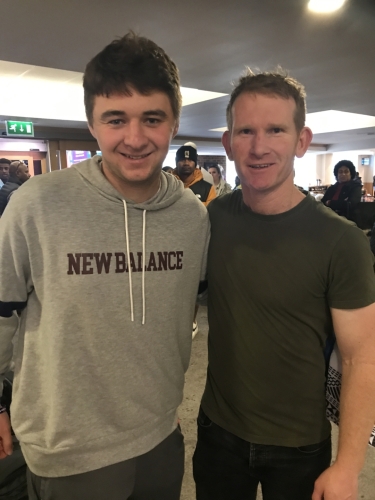 "My journey with Fiji began the evening prior to their first training field session. I was made aware they wanted to use the University of Hull's GPS devices for the player's physical actions (distance covered, maximum velocity, etc). Fiji offered me the opportunity to work with the team for the entire Rugby League World Cup, using the university's GPS's. I got to travel up to Manchester, Newcastle and Leeds with the team and provide them with GPS analysis in both matches and training.
My highlights were working with elite athletes, who were also some of the kindest people I've ever met. I loved learning a new culture as they showed their devotion to God each day in camp. I got to try some amazing Fijian food, such as "curry and roti", cooked by the Fijian families who came to support the team. From playing card games with the players to listening to them sing their hymns were all special moments I will not forgot. It was unbelievable experience being part of the Fiji camp and I'm so grateful to everyone including the staff, players and Fijian families for helping me feel comfortable throughout my whole time in camp. The camp even cheered me to dance, so being able to have fun was a massive part of the camp. I hope my dancing was able to give the players a laugh too. I have made some great friends in camp and will I definitely stay in contact with them. I didn't realise until the second half of the match vs New Zealand how attached I'd become to my time in camp and couldn't contain my emotions when the team sang for the final time in the changing room after the match. The whole Fijian camp put such hard work into World Cup journey and would have been worthy winner if they had won against New Zealand. The team gifted me with a signed jersey too, which was another brilliant highlight as the team's World Cup ended. I know that they will be back in 3 years' time even stronger.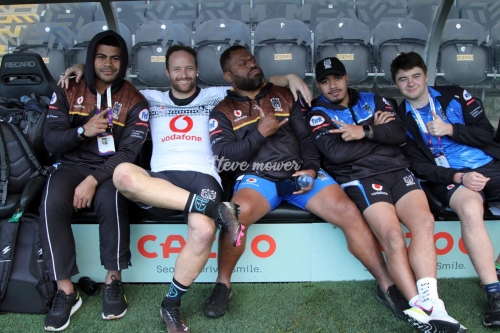 I learnt what it is like to be part of a rugby league World Cup, including all the effort and hard work from numerous amounts of staff for everything to run as smoothly as possible. My understanding of rugby league has definitely improved, and I've learnt how elite coaches like their GPS data to be represented to them in order for it to be easily viewed and understood. Although I'd been working with the Catapult GPS system for quite a while, the coaches were able to teach me even more about it and make using it easier. I've learnt that keeping a calm head is always best for sporting environment as technological mistakes happen but being as prepped as possible and taking the time to get work done and relax minimizes the risk of mistakes.
Due to the relaxed environment and people, I worked with in the Fijian camp, my preparation and communication skills were improved. Everyone was so nice, so it was easy to converse. The more preparation I put in, the happier the players were as it meant they could get on the field as quickly as possible. Although they were very patient with myself throughout my time working with them. I learnt to be calm under pressure in the important moments, which I have previously found stressful. Thankfully all my work with the GPS's worked out. Another skill I learnt was being cautious and thinking ahead. I learnt this after the friendly against England because the team was limited to time due to the bus being late and I didn't have time to tape the GPSs into the jerseys, causing them to fall out during the match. So, I made sure to have a lot of tape torn pre-match and training I didn't have to worry about losing any GPS's.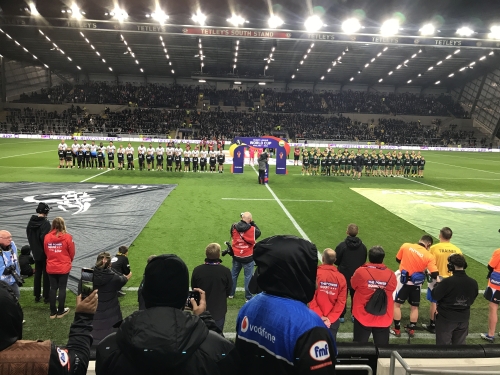 These skills have been beneficial for my master's studies because I'm still working with a sport's team and providing them with GPS analysis. Although I'm working in a different sport for my masters, I'm still preparing similarly to how I did whilst with Fiji. I continue to stay calm when I am fulfilling my role with the team in order to reassure the players that there is a benefit to what I'm providing them with and help everything go as smoothly as possible. My data representing skills are still improving and Fijian coaching staff were fantastic at helping me with that. Therefore, efficient and thorough with the data I report back the Futsal team will always continue to be a key aspect of sports performance analysis.
I would like to thank everybody at Hull Sport but especially to Tim and Steve for allowing me to get have all of these amazing experiences. I'm extremely grateful to the University of Hull and Chris (my master's supervisor) for making my dream a reality!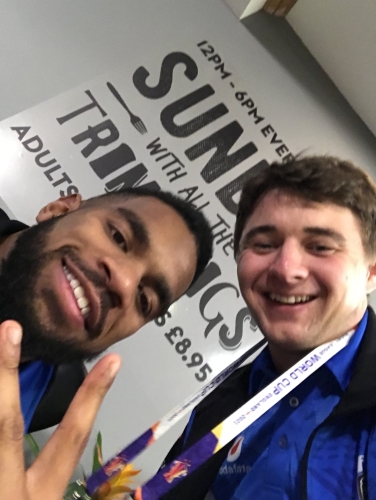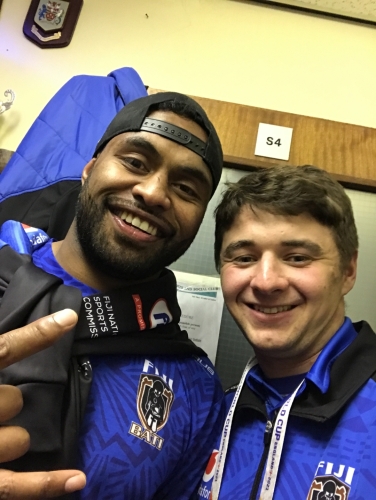 https://sport.hull.ac.uk/wp-content/uploads/2022/11/MicrosoftTeams-image-scaled.jpg
1080
1440
Sophie Johnson Read
https://sport.hull.ac.uk/wp-content/uploads/2019/10/hull-sport-logo-300x211.png
Sophie Johnson Read
2022-11-15 10:22:12
2022-11-15 10:27:07
University of Hull student supported the national Fiji team at the Rugby League World Cup