The University of Hull Talented Athlete Programme (TAP) supports elite athletes as they combine academic and sporting excellence during their time at University. The programme recognises that every athlete has different needs and provides a tailor-made support package to help them train and compete at the highest level.
Applications for the 2019-20 academic year are now open. Click the launch button to be taken to our application page.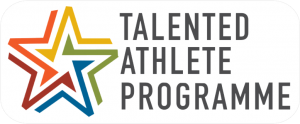 The programme is open to all prospective and current students who compete at a regional, national or international level in their sport. All courses, undergraduate or postgraduate, are eligible. Applicants must be able to provide evidence of their achievements and future potential.
There are a limited number of places available each year. Not all applicants will be accepted. Every application is scored by a panel, with priority given to BUCS and Olympic sports.
How will I know if I am successful?
A member of the Sports Development team will be in touch inviting you to an interview. Video Interviews can be offered.
What support is offered to TAP athletes?
Students on the Talented Athlete Programme benefit from:
A tailored financial offer

An all-inclusive fitness centre membership

Priority scheduling of training times

Bespoke professional strength and conditioning training plan

Rehabilitation support and sports massage

Lifestyle advice and mentor support

Nutrition and hydration support

One to one yoga and flexibility sessions

Complementary TAP sportswear

Personal development support and guidance.
"They know what they're doing, they offer you personalised training plans to suit your best abilities, also about maximising potential out of your hours in the gym just making sure you're getting the best benefits. I've definitely seen big improvements in strength over the past year with the help that they've given me."
"It's great, it's really helped me. Some other universities offered a similar programme but it wasn't as good so one of the reasons I came to Hull was because of the TAP programme."
"I've enjoyed it and I've had loads of help as part of it. I got a tailored programme for my fitness to help alongside my training, and Flex have helped me to diagnose a knee problem that I've had for 2 years and didn't know about."
"The facilities are perfect for me because I live on site at The Courtyard so I can just walk over there, train and then walk back home."
"It's a good environment to train around, especially with some of the other TAP programme athletes to speak to them about training its more of a professional environment than your local commercialised gym."
"Training full time as a professional athlete while studying full time places huge demands on the individual, the TAP programme at Hull University has been a wonderful asset to me this year in helping meet the demands of both these stresses"