University Mental Health Day brings together the university community in aid of making mental health a university-wide priority and creating ongoing year-round change to the future of mental health.
Here at Hull Sport we aim to inspire conversations, take action and create change. Now more than ever its important to get the University of Hull talking and support the cause. We all have mental health, we all have stories to share and we all have the power to shape the future of student mental health.
To celebrate University Mental Health Day, Hull Sport have taken part in the BRIT challenge to complete 2,022 miles from the 1st February – 3rd March. We have exceeded the target and have achieved 2460.56 miles! This would not have been possible without the amazing efforts from the universities swimming, squash and lacrosse clubs along with the Hull Sport team. Donations from the event will support Hull Breast Friends and BRIT charity with the link still live and any donations are welcome: https://bit.ly/3qdzI0J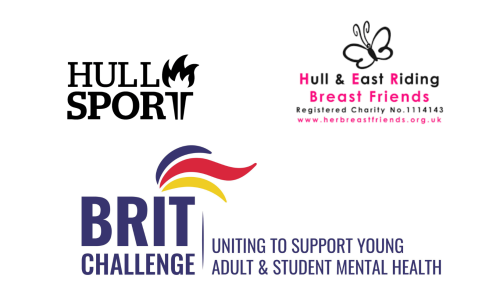 Did you know….
Hull Sport has a range of offers on campus that are open to all to help with your mental and physical wellbeing.
The on campus programme
Our on campus programme is designed entirely around turn-up and play sessions. Our sessions are all about having fun and taking part in a sport that you enjoy. Hull Sport provide all of the equipment for these session so you can 'turn up and play'.
All abilities aged 16 and above are welcome and these come at the low cost of £2 with loyalty card options available. As seen below is the various sports and times we are open for you to come down and join us.
All of our sport sessions are open to anybody – students, staff and community. You do not have to be a member to get involved, just pay as you go!
Active well-being programme:
For those of you who maybe aren't quite ready for the turn up and play, our active well-being programmes vary for students and staff but are both based around people who feel they may need more support integrating sport and physical activity in to their daily routine to help with overall well-being. The active wellbeing programme provides one-on-one support and guidance are provided throughout by utilising a bespoke programme based entirely around individuals wants and needs.
For more information about active wellbeing, please email hullsport@hull.ac.uk
Gym membership:
Alternatively, if you are looking to take charge of your journey, we currently offer 3 different memberships which facilitate between a 120-station gym, free weights zone, friendly personal trainers, strength & conditioning and lots more.
Memberships start from just £19.95 and include full access to our Group Exercise Classes, racket sports inclusive of Squash, Tennis and Badminton & a Free Consultation/ Health Check/ Fitness Program and Review with one of our highly qualified and experienced Personal Trainers.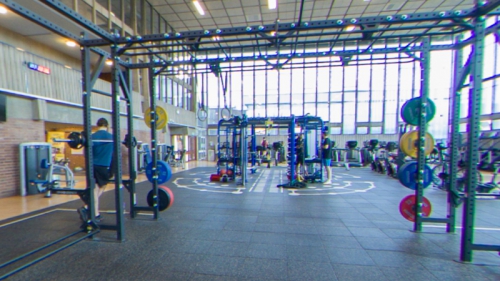 Fitness Classes:
In addition to our 120-station gym, we also run a wide variety of 120+ fitness classes for everyone each month. From high intensity such as insanity and body attack, to relaxation and stretch focused classes such as yoga. These are open to gym members for free or non-members at a small cost.
For more information, please email sport@hull.ac.uk or follow Hull Sport (@HullUniSport) on social media to keep up to date with our latest programmes and offers.
https://sport.hull.ac.uk/wp-content/uploads/2022/03/20-00446-scaled.jpg
1080
1620
Sophie Johnson Read
https://sport.hull.ac.uk/wp-content/uploads/2019/10/hull-sport-logo-300x211.png
Sophie Johnson Read
2022-03-02 08:00:32
2022-03-02 09:11:32
University Mental Health Day: BRIT Challenge update